When to prioritise technology investments in construction
The construction industry is set to receive a boost from the tech sector, with investment in software and data analysis expected to grow at nearly three times the rate of other sectors.
This will see global spending on tech within the construction sector rise by $6.1 billion each year according to research firm IDC.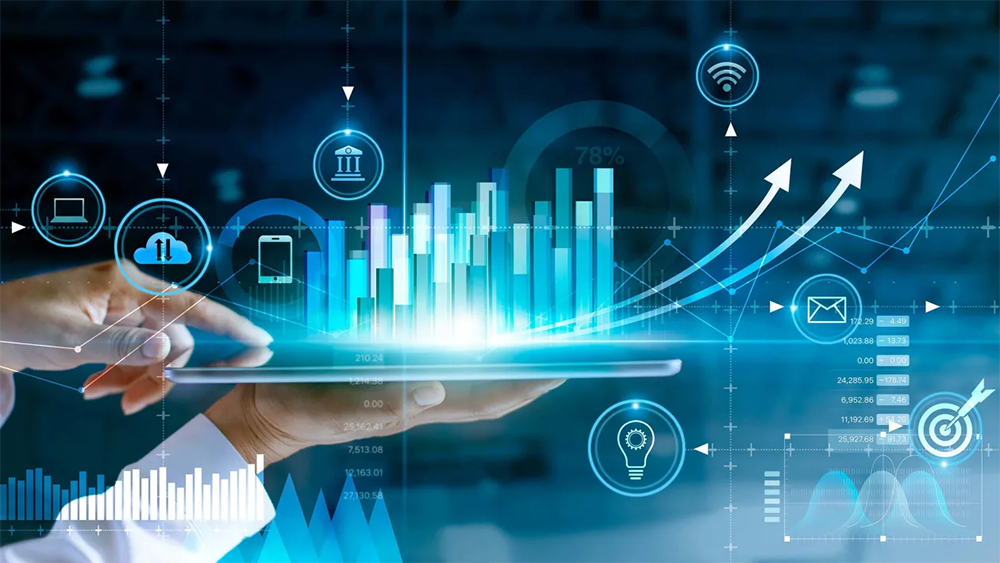 Minimising waste and optimising operations through technology adoption and innovation is no longer just a catch-cry for leading companies; it's becoming an imperative that can differentiate between success and failure in today's competitive markets. However, while many Warrington organisations recognise this opportunity, only a handful are actually capitalising upon opportunities to reduce costs and improve their bottom line.
We will look at how leading companies are investing in tech across the project lifecycle, from people to process to technology. My goal is to provide a deeper understanding on wider trends I'm seeing in the research and what they mean for you.
People: Build it faster with better collaboration tools
The biggest opportunity facing organisations today is not capitalising upon their ability to innovate. It's about building innovation into every aspect of your company culture; by empowering teams through cohesive collaboration technologies that make them feel like part of something bigger than themselves. This ensures the best ideas and practices are shared and adopted across teams, thus fostering a collaborative culture where people can contribute their personal expertise and experience to solve problems for the greater good.
The power of sharing: Construction professionals often work on projects with colleagues from different locations, time zones and specialties. Collaboration tools that connect people who would otherwise not get the chance to work together (externally or within organisation) empowers them to share knowledge and experience in real-time, resulting in better collaboration outcomes.
This is why we're seeing companies like Skanska implement Webex Teams as part of their global collaboration strategy to equip 10,000 construction professionals with new ways to collaborate across borders. By doing so they expect an increase in productivity while also providing a better experience for staff.
Business process: Improve your business outcomes with improved processes and standards
As we know, construction companies deal with massive volumes of data as part of their everyday workflows. Unfortunately, many organisations lack the right processes to ensure this data is actively utilised in decision-making – resulting in lost opportunities to improve efficiencies and reduce costs across the project lifecycle.
In order to move from reactive problem solving towards a more proactive operating condition where risks are mitigated early on, companies need to implement standardised business processes that empower employees, contractors and subcontractors alike through access to information. This leads greater efficiencies as the Warrington organisation identifies areas for improvement and new revenue opportunities by leveraging data across the duration of a project.
Enterprise application: Reduce costs with automated workflows
As part of their digital transformation initiatives, leading organisations are looking to implement industry-specific enterprise resource planning (ERP) systems that have been purpose built to address the unique demands of their specific industry. Not only do these tools automate repeatable processes, they also help companies consolidate fragmented legacy technology stack in one place. This results in reduced costs associated with data maintenance and storage, while also improving time-to-market by reducing customisation efforts when introducing change requests.
I've seen this first hand at Skanska where they implemented Oracle Spatial and Construction ERP to automate manual processes and reduce costs around data management.
Technology: Unlock greater insights with IoT in the field
The construction industry is entering a new era that's being driven by the Internet of Things (IoT), which enables broader connectivity through devices, sensors and objects that are connected to the internet. This technology can be used to collect real-time information such as weather patterns, workforce demographics/movements, upkeep on machinery and equipment or traffic patterns. For example, imagine a contractor utilising this technology to predict whether it will rain at their worksite several days in advance; taking proactive steps to address potential setbacks associated with wet material deliveries and early site closures, allowing them to reschedule work and avoid unnecessary costs such as materials spoilage.
Another example where construction organisations can utilise IoT-driven solutions is by using the data collected from sensors to monitor equipment performance, identify potential risks and prevent breakdowns before they occur. The use of motion sensors on heavy machinery can track operator fatigue and warn when it's too late for the driver to stop the vehicle, or signal if there's a problem with other critical components such as fuel or engine oil levels.
This technology is already being used in the utilities sector to help automate meter readings at every address. For instance, Singapore Power deploys devices (which cost less than £40 each) that send out signals which are then picked up by receivers that are fixed on power poles. This allows the company to track data including energy consumption efficiently and within a short timeframe, leading to improved operational efficiencies across the business.
Of course, construction companies can take advantage of digital transformation using other technologies as well – but only by making the right investments in tech will they be able improve their customer experiences, realise productivity gains and identify new revenue opportunities. The time is now for companies in this space to invest in technology-led initiatives to future proof their businesses!
Want to explore the tech and efficiency increasing opportunities available to your construction business? Contact Warrington Apps.
=== ADDITIONAL ===
In order to achieve the goal of the UK Government to reduce the cost of public construction by 20%, technology needs to be deployed more widely in construction. To facilitate this, a new report provides guidance on how and when companies should invest in innovation.
The report outlines a Technology Readiness Level (TRL) model which may help organisations think about how they might use technologies at different stages on their journey from concept to commercialisation. It also highlights barriers facing companies as they try to implement tech into their workflows and provides guidance on ways around these obstacles.
It was prepared for Innovate UK's Construction Sector Council by members of the Centre for Process Innovation (CPI), NPL, PA Group and Warwick Manufacturing Group (WMG) at the University of Warwick.
The council's report highlights that small suppliers are not always accessible to all companies in construction, and its recommendations include calling on government to consider how it can support smaller firms entering the market. Contact Warrington Apps to know more about prioritising technology investments in construction.